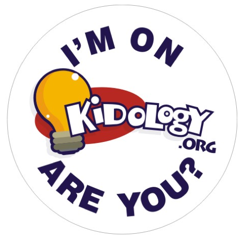 As I hear about churches cutting budgets and individuals tightening their financial belts, I just want to remind you that Kidology.org remains your BEST INVESTMENT in tough times.
For what you would pay for a magazine and one good children's ministry book, Kidology.org gives you access to more help, ideas, resources and fresh content than you'll probably ever be able to take advantage of! Not to mention all the money you'll save with member-only discounts in our online store on the BEST children's ministry resources on the market. Whether you are looking for a new ministry in the Job Center, selling your own stuff in the Garage Sale or taking advantage of FREE Online Training or free ToyBox Tale downloads – Kidology.org is here to EQUIP and ENCOURAGE you! All for a low ANNUAL fee that doesn't even hint at all that it will unlock for you.
So tighten your belt, but JOIN KIDOLOGY and unleash the power of Kidology.org to help you SAVE MONEY over the coming summer months!