We searched the house, where could Luke be?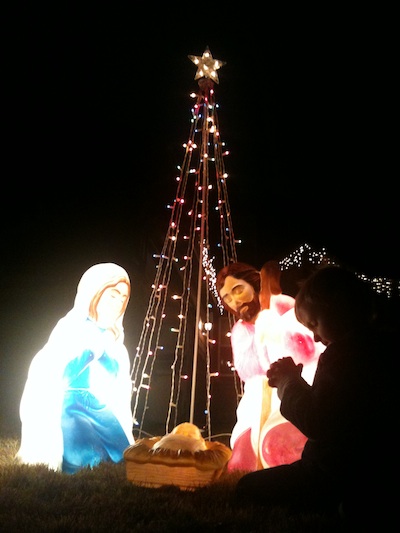 Finally, we went outside… and there he was… at the nativity, worshiping Jesus.
What did he bring? Was it Frankincense? Myrrh? A toy car?
OK, so the picture was posed, but it has been wonderful to see our son's understanding of Christmas blossom this year, especially as this was the year he asked Jesus into his heart, and all by himself one evening when he was alone.
"Quizzed" by his parents later, he assured us he knew what he was doing. We've seen so much fruit to reflect a change in his heart and vocabulary we are assured that the Christ of Christmas now lives in our little boy. Now he won't let a day go by without Dad teaching him something new about Jesus!
It's made this Christmas all the more special to us.