Download My New Book for FREE!
I'm so excited to let you in on a NEW BOOK that David C. Cook just published for me – and the best part is, it's 100% FREE!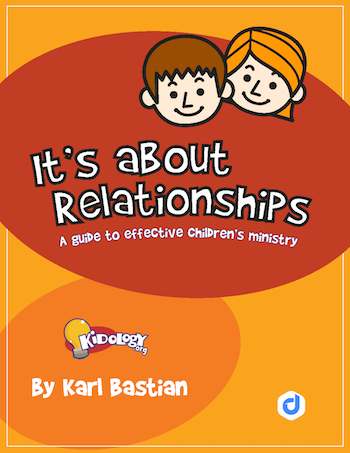 Jesus' ministry was all about relationships, and kids loved him! How can we do ministry with kids and families in the same way? How can we close the gap between Sundays by creating real, meaningful, life-changing relationships with parents, kids, and volunteers?
In It's about Relationships, you'll learn:
How to connect with kids by thinking like kids
The HUGE difference between why you do kid's ministry and why people volunteer
Practical ways to make kids feel welcomed and special
How to make time in your week to build relationships