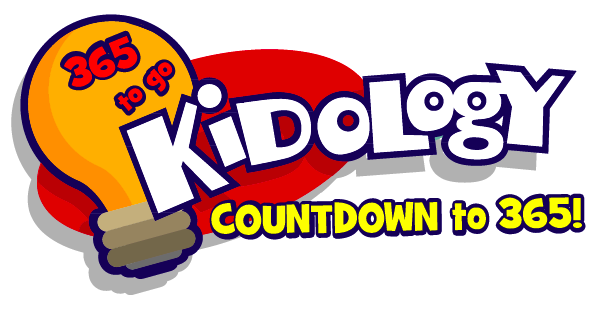 It's a NEW YEAR with many new opportunities! Over on Kidology.org we are launching our first annual donation drive and are calling it COUNTDOWN to 365!
We are looking for 365 individuals or organizations that would be willing to donate $99 to Kidology – and in the process HOST KIDOLOGY FOR ONE DAY! It costs about $3000 a month to maintain Kidology.org and we need your help! Would you consider being a Kidology Champion Donor?
If you haven't already, please sign up for the Kidology Champion Prayer Supporter e-mail list. (you do not need to donate to be a Kidology Champion!) This NEW Kidology Newsletter is written personally by myself and sent out to those who are our prayer supporters. I'd really appreciate anyone who follows my blog and/or appreciates the ministry of Kidology to sign up so I can keep in touch with you directly on Kidology's prayer needs.
Our COUNTDOWN to 365 is a bold step of faith – impossible really – so I am REALLY asking for your prayers if you can't donate, and if you have the means, to prayerfully consider this once only in 2008 donation of $99 when we need it most. (Donations of any amount, smaller or larger can be made on our donation page.)
THANKS!
Karl