People often ask how we are able to provide such an excellent conference at such affordable rates. Kidology is known for exceeding expectations because our conference registration fees are always very low considering the quality of the trainers, the exhibitors, meals and performers.
Our Sponsors make it possible to provide a top-notch event at an affordable price. Some contribute financially, some donate their services, all deserve our thanks! And we don't accept just any sponsor – all our sponsors are by invitation because they are the best at what they do.
We are very grateful for our Kid U 2008 Sponsors!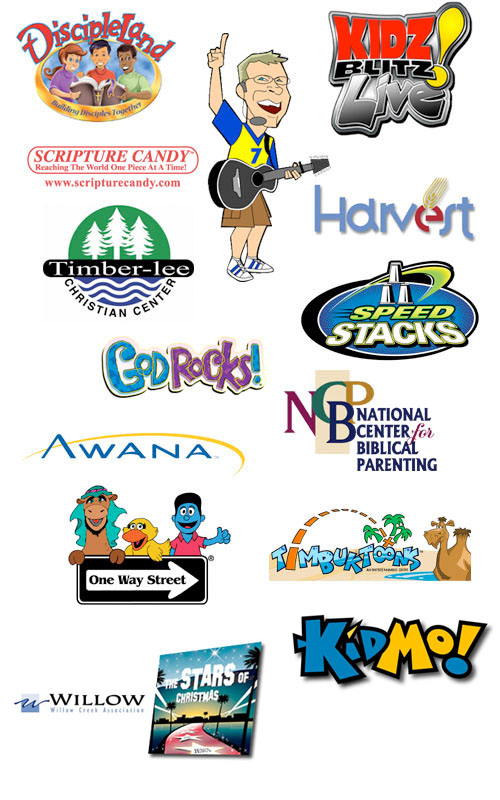 LEARN MORE ABOUT OUR SPONSORS AND VISIT THEIR WEBSITES!
DiscipleLand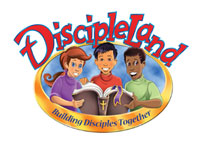 DiscipleLand's family of resources forms a comprehensive Children's Discipleship System™ that helps you equip kids to reach their peak potential as Jesus' disciples. DiscipleLand partners with parents and teachers to lead children to:
Know God intimately.They develop a reservoir of knowledge based on a Biblical worldview.
Love Him passionately.They display Christlike character in every area of life.
Serve Him selflessly.They demonstrate faithful conduct that honors God and helps people.
You can easily customize DiscipleLand Bible curriculum to use anywhere, anytime!
Kidz Blitz!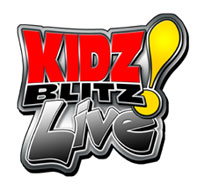 Kidz Blitz is a ministry focused on conducting shared-experience events for the family and developing a new style of children's ministry curriculum and a fresh resource to children's pastors/directors.
Kidz Blitz is synonymous with high-energy children's ministry and crosses all major denominational lines as it continues to expand its unique approach to family events and children's ministry curriculum across America.
Visit the official Kidz Blitz! website for more information…
KidzBlitz.com
Uncle Charlie and Upward Bound Ministries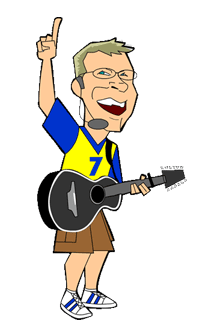 "Uncle Charlie" Bancroft is a nationally-known kids worship leader, highly sought after for his praise rallies.
Having served in local church youth ministry for 21 years, in 1997 Charlie created Upward Bound Ministries (Lutz, FL) in 1997 as a way to reach children with high-energy, upbeat music. His aim is to lift up the name of Christ so that men, women, and children will be drawn to Him and experience the joy that Christ brings into our lives!
He is a worship leader at Idlewood Baptist Church in Tampa, FL, where he attends with his wife Tammy, and his two sons, Andrew and Matt.
Scripture Candy
Scripture Candy's mission is to fulfill the great commission… by using a simple piece of candy. They desire to "Reach The World One Piece At A Time" by taking the best tasting candies and wrapping them in Scriptures so they can be passed out to everyone.
Harvest Publications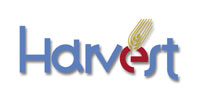 Harvest is one of the largest distributors of Sunday school and VBS curriculum in the country. Quantity discounts, free shipping and quick service are just some of the benefits of their curriculum service.
Harvest also carries thousands of books and Bibles in stock and is the publisher of Adventure Club — a reproducible midweek program for kids ages 4 years old through 6th grade.
Visit the official Harvest Publications website for more information…
HarvestBooks.org
Timber-lee Christian Center
Since 1972, Timber-lee Christian Center has operated a year-round Christian camp, conference and retreat center operating under the auspices of the Forest Lakes and Great Lakes Districts of the Evangelical Free Church of America.
Timber-lee is located near the southern part of Wisconsin's Kettle Moraine State Forest.  It is 45 minutes southwest of Milwaukee, Wisconsin, and 2 hours northwest of Chicago, Illinois.  The site encompasses over 600 acres of wooded, rolling scenic land, and contains 65 existing buildings.  Its mission is to create engaging communities where each young person encounters Christ through a dynamic camp experience.
Visit the official Timber-lee Christian Center website
for more information…
Timber-lee.com
Speed Stacks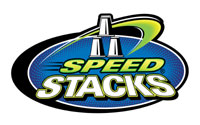 Take 12 specially designed plastic cups, stack and unstack them in precise patterns at ridiculously high speeds and you've got sport stacking with Speed Stacks ®.
Using the Speed Stacks StackMat ® , stackers time themselves for personal bests in the 3-3-3, 3-6-3 or Cycle stack. Head-to-head relays are also a fun and exciting component of sport stacking.
Speed Stacks, Inc., based in Colorado, is a family-owned business passionate about sport stacking and how it benefits kids of all ages improving hand-eye coordination, reaction time and focus while promoting good sportsmanship and teamwork. Stack Fast!
Visit the official Speed Stacks website for more information…
SpeedStacks.com
God Rocks!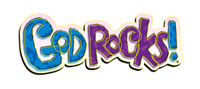 The mission of God Rocks! is to "Energize Kids With the Good News!" Award-winning DVDs, music, and church curriculum help children ages 4 – 12 grow in God as they "Sing and Learn the Word" with NIV® Scripture songs and cool, rock characters!
Visit the official God Rocks! website for more information…
GodRocks.ca
National Center for Biblical Parenting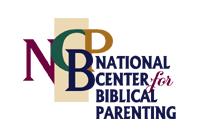 The National Center for Biblical Parenting is committed to providing parenting resources that help parents touch the hearts of their kids.
They also help churches develop parenting ministries. Live seminars, video curriculum, books, audio CDs, and free email parenting tips are all available for individual use and to use in ministry.
Visit the official National Center for Biblcal Parenting website
for more information…
BiblicalParenting.org
Awana

Awana is a ministry resource for churches and parents that offers fully integrated, biblical-focused programs to evangelize and disciple children ages 2 to 18.
Visit the official Awana website for more information…
Awana.org
One Way Street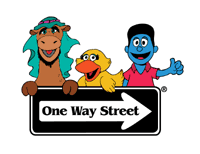 One Way Street provides resources and training for creative ministry, specializing in puppet ministry and other creative arts such as children's music, clown ministry, gospel magic, ventriloquism, and more.
They are dedicated to helping teachers and ministers spread the Gospel by providing quality Christian resources.
Visit the official One Way Street website for more information…
OneWayStreet.com
Timbuktoons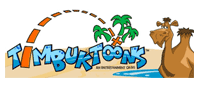 Timbuktoons is a small animation company that provides broadcast quality character animation and motion graphics services.
We also do illustration, graphic design (including logos), car detailing, catering, landscaping, Weddings and Bar Mitzvahs. (Just kidding about the last 5… unless it's a slow month.)
Timbuktoons has been around since December 2004. We're developing some properties to pitch for children's TV series and we have some pretty fun online shorts in the works as well. Our vision is to pursue God, assist ministries with discipleship and influence culture thru creative media. We intend to remain a small to medium sized animation studio with a tight-nit and well-qualified team.
Visit the official Timbuktoons website for more information…
Timbuktoons.com
KidMo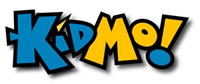 KidMo exists to create and produce educational and entertainment properties with a biblical worldview that inspire world changers.
KidMo's curriculum and entertainment properties are produced through its parent company Orbit Church, the premiere provider of media-driven content to the church.
KidMo released its first DVD series, KidMo with Johnny Rogers, in 2003. It has become the fastest growing elementary age church curriculum product. This year, the company launched Lil' K, a DVD-driven program for church preschool ministries.
Visit the official KidMo website for more information…
KidMo.com
Stars of Christmas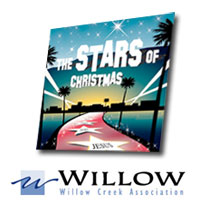 Help the children in your ministry discover the true Star of Christmas is Jesus! The Stars of Christmas curriculum examines a different "Star" each week in a Grammy-style awards show that tells the entire biblical Christmas story in four lessons. This teaching tool was co-created by Kidology Board Member Dan Huffman — Children's Pastor at The Chapel, an innovative multi-site church in Illinois — and the Willow Creek Association,
Bring a high level of teacher/child interaction and the ease of DVD teaching to your ministry with this unique curriculum. Large Group lesson segments are provided on DVD, making lesson set-up simple. However, the teacher sets up and interacts with kids between each section, while integrated, age-appropriate Small Group segments help kids process the key concepts of the lessons with adult volunteers.
The best way to say "THANK YOU" to our sponsors is to give them your business – I'm sure a few of these sponsors offer just what you are looking for! Check 'em out!