(Reprinted from Kidology Home Page Update for archiving)
Don't Read Any Further!
Because if you do, you will discover the best deal on Kidology.org in years!
We are facing a significant need that just might present YOU with a significant opportunity!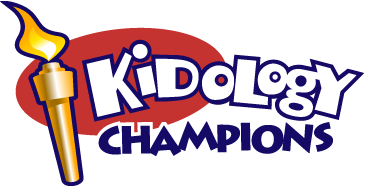 These are tough times. Your family feels it. Your church feels it. And so does Kidology.
Did you know that we give away free memberships every month to missionaries, students, small churches and honestly anyone who expresses an inability to pay our membership fee? Not a very wise business practise, huh? But then, we aren't a business; we are a ministry supported by generous donors we call Kidology Champions. This year we have seen a sharp decline in donors and an increase in scholarship requests.
SO WE GOT AN IDEA!
In order to start this fall on target with our annual budget, finish our site launch and begin the next phase of enhancements we have planned, we need 150 more Champion Donors in 2009. That's 150 more generous people who are willing to donate 99 dollars to host Kidology.org for a day.
AND WE'RE GONNA MAKE IT A SWEET DEAL!
Limited only to the next 150 Kidology Champions – as a thank you for your $99 gift you will receive a copy of the Kidology Handbook ($59 value) and ANY single Kidology Download Product of your choice. Yup, you heard that right. ANYTHING. You name it. Kidology Leadership Lab, Kids Church Unit, Whatever. You name it, if Kidology makes it, we will give it to you. For free. The combined value is well over $99!
SO IN TOUGH TIMES, WE BOTH GAIN!
Simply Use This Link to make your Champion Donation of $99 and we will contact you to choose your download product. (Your Kidology Handbook will be mailed immediately.)
Thank you for your prayer and support!