From 18 to 70+!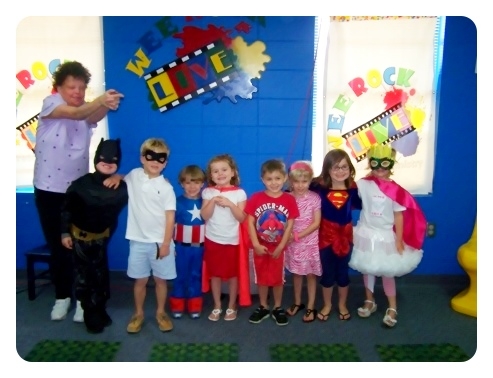 Just had to save this awesome e-mail I got now that it's time on the Kidology home page is over:
Pastor Karl,
Just a quick note to tell you how much we enjoy Kidology and the awesome resources that you provide. We were asked to take over the children's church about 3 years ago and Kidology was the first place we went to.  Starting out with Toy Box Tales and a lot of prayer our ministry has grown from 18 kids to 70+! The latest curriculum that we are using is the Super Power Academy.
We started this past Sunday with a Super Hero Sunday Kick Off Service. All of the kids were encouraged to dress as their favorite super hero. It was a huge hit and they loved the lesson! Here are some pics of our "Super Heros" as we worship the real "Super Power", our Lord and Savior Jesus Christ!
Thank you so much for what you do! We are praying for you!
Scott and Shannon Day
Children's Pastors
Church House Rock LIVE! Children's Ministries
Jasper First Nazarene