Kidologist.com: Karl Bastian's Personal Site and Blog
Archive for October, 2008
Sometimes a picture says it better than a long post. Happy Halloween!
(I figured that title would grab the attention of my readers!) You have got to read this parable that clearly explains the US tax code, and what Obama is planning to do with his "tax cut for 95% of Americans," 40% of which do not pay any income tax.
But first, the story:
---
A brilliant explanation of our tax system using actual percentages, the impact of a tax cut, and the public reaction that everyone should be able to understand.
Suppose that every day, ten men go out for beer and the bill for all ten comes to $100. If they paid their bill the way we pay our taxes, it would go something like this:

The first four men (the poorest) would pay nothing.
The fifth would pay $1.
The sixth would pay $3.
The seventh would pay $7.
The eighth would pay $12.
The ninth would pay $18.
The tenth man (the richest) would pay $59.

So, that's what they decided to do. The ten men drank in the bar every day and seemed quite happy with the arrangement, until one day, the owner threw them a curve. 'Since you are all such good customers,' he said, 'I'm going to reduce the cost of your daily beer by $20. 'Drinks for the ten now cost just $80.

The group still wanted to pay their bill the way we pay our taxes, so the first four men were unaffected. They would still drink for free. But what about the other six men – the paying customers? How could they divide the $20 windfall so that everyone would get his 'fair share'?

They realized that $20 divided by six is $3.33. But if they subtracted that from everybody's share, then the fifth man and the sixth man would each end up being paid to drink his beer. So, the bar owner suggested that it would be fair to reduce each man's bill by roughly the same amount, and he proceeded to work out the amounts each should pay.

And so -

The fifth man, like the first four, now paid nothing (100% savings).
The sixth now paid $2 instead of $3 (33%savings).
The seventh now pay $5 instead of $7 (28%savings).
The eighth now paid $9 instead of $12 (25% savings).
The ninth now paid $14 instead of $18 ( 22% savings).
The tenth now paid $49 instead of $59 (16% savings).

Each of the six was better off than before. And the first four continued to drink for free. But once outside the restaurant, the men began to compare their savings.

'I only got a dollar out of the $20,'declared the sixth man. He pointed to the tenth man,' but he got $10!'

'Yeah, that's right,' exclaimed the fifth man. 'I only saved a dollar,
too. It's unfair that he got ten times more than I!'

'That's true!!' shouted the seventh man. 'Why should he get $10 back when I got only two? The wealthy get all the breaks!'

'Wait a minute,' yelled the first four men in unison. 'We didn't get
anything at all. The system exploits the poor!'

The nine men surrounded the tenth and beat him up. The next night the tenth man didn't show up for drinks, so the nine sat down and had beers without him. But when it came time to pay the bill, they discovered something important. They didn't have enough money between all of them for even half of the bill!

And that, boys and girls, journalists and college professors, is how our tax system works. The people who pay the highest taxes get the most benefit from a tax reduction. Tax them too much, attack them for being wealthy, and they just may not show up anymore. In fact, they might start drinking overseas where the atmosphere is somewhat friendlier.

David R. Kamerschen, Ph.D.
Professor of Economics
University of Georgia

For those who understand, no explanation is needed. For those who do not, or will not understand, no explanation is possible.
---
(only read on if you promise to engage your mind, not your emotions, please.)
I am amazed at how many people are for Obama IF they understand his position on taxes and what he will do to our economy with a most-likely liberal Congress and House. It will be the first time in over 40 years that the White House and Congress/House will be controlled by the same party, and the anti-business / pro-high taxes / bigger government party. His rhetoric not only doesn't match his record (never once voting for a tax cut and 94 times for a tax increase or against a tax cut) but his math doesn't add up, or results in socialism. Again, for those willing to look beyond the eloquent rhetoric and look at the man's real record, writing and the philosophies of those who he names as his influences and mentors in his extremely short political carreer.
FACTS:
Obama will effectively raise taxes on all Americans (except those not paying any) when he allows the Bush tax cuts to expire. He can say he didn't raise taxes, but that's like a fireman refusing to turn on the hose saying he didn't burn the house down. Obama can raise taxes by doing nothing.
40% of Americans pay no income tax. A "tax credit" to them is a hand out or welfare check, essentially buying future voters, as to reverse that would be nearly politically impossible.
The bottom 50% of Americans pay only 2.9% of the federal tax burden. The top 10% pay 70% of the tax burden. We already have redistribution of wealth – more will only hurt our economy more.
The government does not create jobs. (Other than federal employees, but the tax payers pay 100% of all their salaries, benefits and retirement.) "Evil" businesses and corporations create jobs. The more the government takes from companies, the less jobs they can create and the government takes in less money, and then they take more, and the downward spiral is devastating to the economy. Companies exist to make more money and every dime they get to keep is spent growing the company which results in new jobs and… more income for the government as a result.
Every single time taxes are lowered, economic growth results. The Bush tax cuts brought in unprecedented income to the federal government. Record cash into the government cophers!
The deficit was not created by the Bush tax cuts, it was created by Republicans and Demoncrats spending MORE than taxes brought it.
Bush's greatest failure was not the tax cuts, it was his inability (or willingness) to curb spending. Out of control federal spending on shaky credit created our current government fiscal crisis. Lower taxes actually brings in more money to the government. Democrats do not raise taxes so much as to get more income, but as a means of control and vote collection.
Raising taxes is the WORST POSSIBLE THING for our nation and economy. The BEST THING IS NO NEW TAXES and CONTROLLING SPENDING. I only hear one candidate and VP talking about less taxes and less spending.
There is a lot to like about Obama – but his economic plans for our country are disasterous. Imagine if you ran your home the way Obama wants to run the country. The government can try to "bail out" others, but who bails out or "rescues" the governemnt when it goes awry? YOU. The taxpayer.
You now work from January into July just for all the taxes you pay, income tax, state taxes, property taxes, sales taxes and taxes included in the products you buy and services you use. And Obama wants you to pay even more. Your "fair share."
Anyone who votes for him can't complain later when the tax man comes and the economy suffers – your vote is surrendering your wallet to more government control and more of your hard earned money going into the sink hole of the US government.
A vote for McCain/Palin isn't the solution to everything – but it is the best way to hold the greed of the federal government and keep more taxes at bay for at least four more years.
Please vote, and vote Republican.
Sincerely, your fellow tax paying American.
(Click image to see full size)
The annual pass to Brookfield Zoo has turned out to be a good investment. Free parking. Free admission. Free soda. (good on the wallet, not so much on the waist!) Free shuttle ride. Free shows. Too bad it takes about $20 in gasoline for us to get there and back!
Of course, we saw all kinds of animals! (Took the ones above from the tram!) I enjoy taking pictures of the animals – I do not enjoy smelling them!
However, it is not the animals that Luke enjoys the most. Oh, sure, he likes them. He'll look at them when we point, and can even identify several by name. But there are other "creatures" on display at the Zoo that he will run to! And he'll spend more time with each of these "animals" studying them, than he will on anything with fur or wings or hooves. Yup, you guessed it, the Cars on display from various dealerships.
Oh, yes. The cars. When we said we are going to the Zoo today, Luke's answer is, "See Cars?" But our favorite thing about the Zoo is not the animals or the cars… it is being in a safe place where Luke can run around and enjoy a rare form of freedom to lead us around for a change, and for me, it is a wonderful opportunity for my hobby – "Luke Photo Journalism." Here are some of my favorites from today. (Thanks for indulging me!)
Luke enjoying the playground. It's a tunnel!
Luke behind bars… "I'm innocent!"
Luke, the fashion model.
Luke, the old fashioned greeting card.
Eager to get on the carousel.
Around and around with Dad.
Proof that I take pictures of my wife too!
It was a great day hanging out with the family. One of my good friends, Alan Root, said recently at Kid U, "Every day God gives us a gift – he gives us today. That is why it is called the Present." It was a good reminder to live in the moment and enjoy TODAY. As Jesus said, "Tomorrow will take care of itself."
Today was a present.
People often ask how we are able to provide such an excellent conference at such affordable rates. Kidology is known for exceeding expectations because our conference registration fees are always very low considering the quality of the trainers, the exhibitors, meals and performers.
Our Sponsors make it possible to provide a top-notch event at an affordable price. Some contribute financially, some donate their services, all deserve our thanks! And we don't accept just any sponsor – all our sponsors are by invitation because they are the best at what they do.
We are very grateful for our Kid U 2008 Sponsors!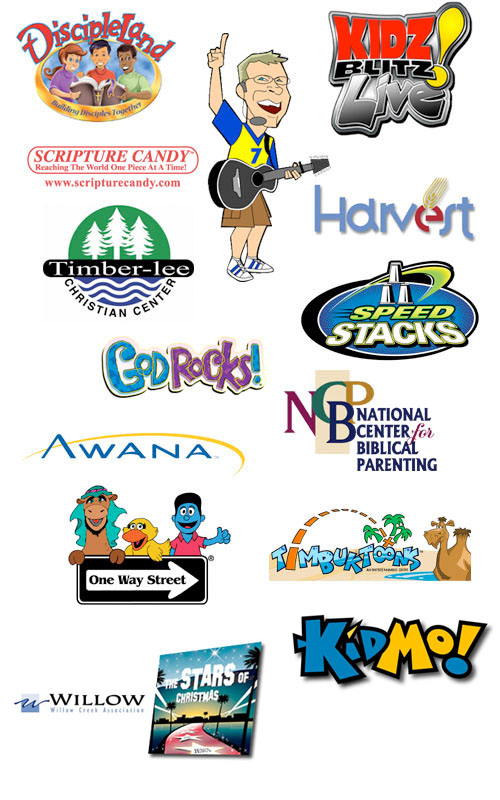 LEARN MORE ABOUT OUR SPONSORS AND VISIT THEIR WEBSITES!
DiscipleLand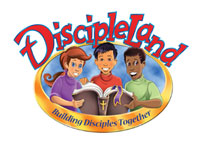 DiscipleLand's family of resources forms a comprehensive Children's Discipleship System™ that helps you equip kids to reach their peak potential as Jesus' disciples. DiscipleLand partners with parents and teachers to lead children to:
Know God intimately.They develop a reservoir of knowledge based on a Biblical worldview.
Love Him passionately.They display Christlike character in every area of life.
Serve Him selflessly.They demonstrate faithful conduct that honors God and helps people.
You can easily customize DiscipleLand Bible curriculum to use anywhere, anytime!
Kidz Blitz!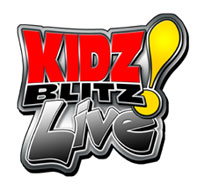 Kidz Blitz is a ministry focused on conducting shared-experience events for the family and developing a new style of children's ministry curriculum and a fresh resource to children's pastors/directors.
Kidz Blitz is synonymous with high-energy children's ministry and crosses all major denominational lines as it continues to expand its unique approach to family events and children's ministry curriculum across America.
Visit the official Kidz Blitz! website for more information…
KidzBlitz.com
Uncle Charlie and Upward Bound Ministries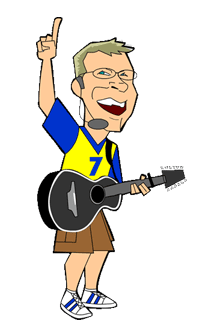 "Uncle Charlie" Bancroft is a nationally-known kids worship leader, highly sought after for his praise rallies.
Having served in local church youth ministry for 21 years, in 1997 Charlie created Upward Bound Ministries (Lutz, FL) in 1997 as a way to reach children with high-energy, upbeat music. His aim is to lift up the name of Christ so that men, women, and children will be drawn to Him and experience the joy that Christ brings into our lives!
He is a worship leader at Idlewood Baptist Church in Tampa, FL, where he attends with his wife Tammy, and his two sons, Andrew and Matt.
Scripture Candy
Scripture Candy's mission is to fulfill the great commission… by using a simple piece of candy. They desire to "Reach The World One Piece At A Time" by taking the best tasting candies and wrapping them in Scriptures so they can be passed out to everyone.
Harvest Publications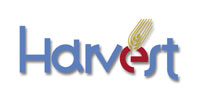 Harvest is one of the largest distributors of Sunday school and VBS curriculum in the country. Quantity discounts, free shipping and quick service are just some of the benefits of their curriculum service.
Harvest also carries thousands of books and Bibles in stock and is the publisher of Adventure Club — a reproducible midweek program for kids ages 4 years old through 6th grade.
Visit the official Harvest Publications website for more information…
HarvestBooks.org
Timber-lee Christian Center
Since 1972, Timber-lee Christian Center has operated a year-round Christian camp, conference and retreat center operating under the auspices of the Forest Lakes and Great Lakes Districts of the Evangelical Free Church of America.
Timber-lee is located near the southern part of Wisconsin's Kettle Moraine State Forest.  It is 45 minutes southwest of Milwaukee, Wisconsin, and 2 hours northwest of Chicago, Illinois.  The site encompasses over 600 acres of wooded, rolling scenic land, and contains 65 existing buildings.  Its mission is to create engaging communities where each young person encounters Christ through a dynamic camp experience.
Visit the official Timber-lee Christian Center website
for more information…
Timber-lee.com
Speed Stacks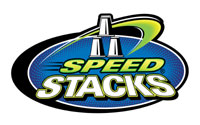 Take 12 specially designed plastic cups, stack and unstack them in precise patterns at ridiculously high speeds and you've got sport stacking with Speed Stacks ®.
Using the Speed Stacks StackMat ® , stackers time themselves for personal bests in the 3-3-3, 3-6-3 or Cycle stack. Head-to-head relays are also a fun and exciting component of sport stacking.
Speed Stacks, Inc., based in Colorado, is a family-owned business passionate about sport stacking and how it benefits kids of all ages improving hand-eye coordination, reaction time and focus while promoting good sportsmanship and teamwork. Stack Fast!
Visit the official Speed Stacks website for more information…
SpeedStacks.com
God Rocks!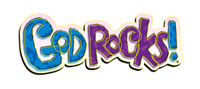 The mission of God Rocks! is to "Energize Kids With the Good News!" Award-winning DVDs, music, and church curriculum help children ages 4 – 12 grow in God as they "Sing and Learn the Word" with NIV® Scripture songs and cool, rock characters!
Visit the official God Rocks! website for more information…
GodRocks.ca
National Center for Biblical Parenting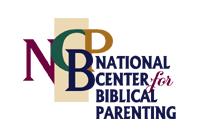 The National Center for Biblical Parenting is committed to providing parenting resources that help parents touch the hearts of their kids.
They also help churches develop parenting ministries. Live seminars, video curriculum, books, audio CDs, and free email parenting tips are all available for individual use and to use in ministry.
Visit the official National Center for Biblcal Parenting website
for more information…
BiblicalParenting.org
Awana

Awana is a ministry resource for churches and parents that offers fully integrated, biblical-focused programs to evangelize and disciple children ages 2 to 18.
Visit the official Awana website for more information…
Awana.org
One Way Street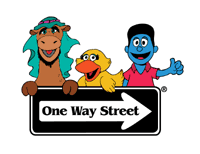 One Way Street provides resources and training for creative ministry, specializing in puppet ministry and other creative arts such as children's music, clown ministry, gospel magic, ventriloquism, and more.
They are dedicated to helping teachers and ministers spread the Gospel by providing quality Christian resources.
Visit the official One Way Street website for more information…
OneWayStreet.com
Timbuktoons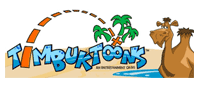 Timbuktoons is a small animation company that provides broadcast quality character animation and motion graphics services.
We also do illustration, graphic design (including logos), car detailing, catering, landscaping, Weddings and Bar Mitzvahs. (Just kidding about the last 5… unless it's a slow month.)
Timbuktoons has been around since December 2004. We're developing some properties to pitch for children's TV series and we have some pretty fun online shorts in the works as well. Our vision is to pursue God, assist ministries with discipleship and influence culture thru creative media. We intend to remain a small to medium sized animation studio with a tight-nit and well-qualified team.
Visit the official Timbuktoons website for more information…
Timbuktoons.com
KidMo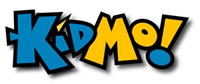 KidMo exists to create and produce educational and entertainment properties with a biblical worldview that inspire world changers.
KidMo's curriculum and entertainment properties are produced through its parent company Orbit Church, the premiere provider of media-driven content to the church.
KidMo released its first DVD series, KidMo with Johnny Rogers, in 2003. It has become the fastest growing elementary age church curriculum product. This year, the company launched Lil' K, a DVD-driven program for church preschool ministries.
Visit the official KidMo website for more information…
KidMo.com
Stars of Christmas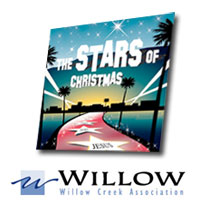 Help the children in your ministry discover the true Star of Christmas is Jesus! The Stars of Christmas curriculum examines a different "Star" each week in a Grammy-style awards show that tells the entire biblical Christmas story in four lessons. This teaching tool was co-created by Kidology Board Member Dan Huffman — Children's Pastor at The Chapel, an innovative multi-site church in Illinois — and the Willow Creek Association,
Bring a high level of teacher/child interaction and the ease of DVD teaching to your ministry with this unique curriculum. Large Group lesson segments are provided on DVD, making lesson set-up simple. However, the teacher sets up and interacts with kids between each section, while integrated, age-appropriate Small Group segments help kids process the key concepts of the lessons with adult volunteers.
The best way to say "THANK YOU" to our sponsors is to give them your business – I'm sure a few of these sponsors offer just what you are looking for! Check 'em out!
My buddy Todd McKeever twittered that he was having lunch with Brian Dollar, a guy that many know as the creator of the awesome High Voltage Kids Ministry resources available on Kidology.org. I then text messaged Todd to tell Brian "Hi" from me and suggested they visit a Dollar Store. (Yes, my humor is that lame.) But soon I got a picture sent from Todd's iPhone that cracked me up:
Brian Dollar at a Dollar Store!
Everything he creates is totally awesome – from cool game music to countdowns and transitions to PowerPoint games to Kids Church curriculum. This picture made my day, so I just had to share it, and while I'm at it, encourage you to check out the cool stuff Brian cranks out that will be a great asset to your ministry to kids!
I love the way the Internet, Twitter and cell phones can connect friends all over the country, in real time. THAT is the power of Twitter and connecting electronically. Just another reason why I Twitter.
Next entries »