Introducing Pastor Karl's Bedtime Stories – A NEW podcast for kids from Pastor Karl Bastian!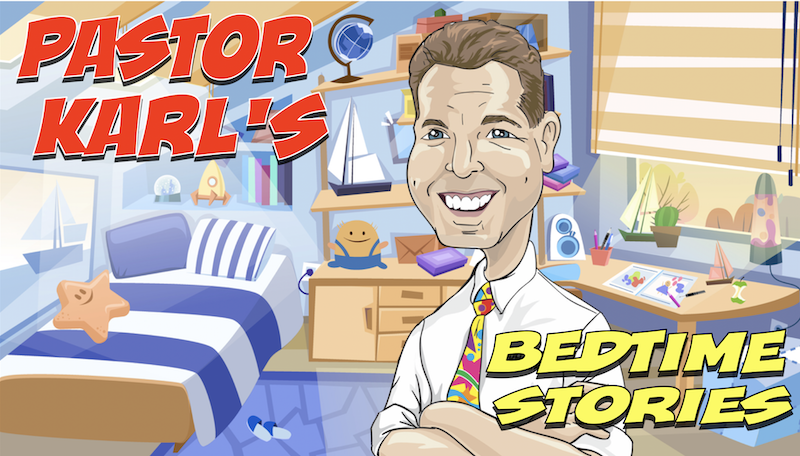 Kids can't come to church? No worries! Now Pastor Karl brings his stories to them in his new podcast created just for kids!
Pastor Karl loves to tell stories. Sometimes they are a story from the Bible. Sometimes they are a parable that teaches something from the Bible. Often he shares a true story from his own life or tells a story he heard and wants to pass along. He might even invite some of his silly friends on to the show to tell one of their stories.
You never know what kind of story it will be, but you can know it will be wholesome, fun, and educational.
Pastor Karl's Bedtime Stories are available on Apple Podcasts or Google Podcasts, or just ask Alexa to play it for you!